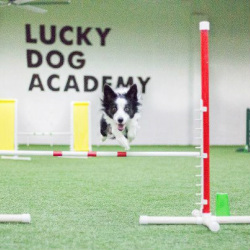 Lucky Dog Academy provides all levels of dog training: puppy, obedience, agility, K9 NoseWork, Rally, Canine Good Citizen, Therapy Dog and behavioral training. Classes and private in-home training available.

Serving the Chicago west and south-west suburbs.

Our indoor training facility is located at 14903 Center Street, Unit 103, Plainfield, IL 60544. Located near downtown Plainfield just north east of Route 59 and Lockport St.

For training or for more information, please call (815)302-8143 or send an email to heather@whosaluckydog.com. To register for classes- Please fill out the registration form (available on this website or at our facility) and submit with payment at least a week before start date. If you can not submit a week ahead, please contact the instructor. We limit class sizes, so classes do fill. Registrations can either be mailed in or dropped off at our facility any time we are open. If you have any questions about registering, please contact your instructor, or call us at (815)302-8143 or email heather@whosaluckydog.com
Thanks!
---
---
---




​Our next ASCA trials:
Aug 20&21
---
---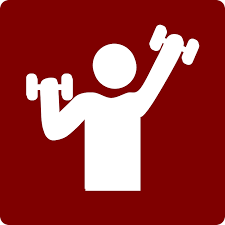 ---
---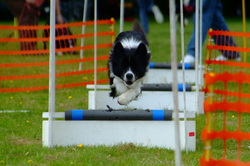 ---
---
Rally run throughs!

​Fridays at 6pm Oct 28-Dec 9. Email Roxanne@whosaluckydog.com for more info.
​Click here for registration form
---
---
Puppy Playtime!
Cost $10 please RSVP to crystal@whosaluckydog.com
---
---
Lucky Dog is happy to welcome Dr. Lisa Woodside and Ready To Go Veterinary Rehab to our facility!
Ready to Go is a small semi-mobile veterinary rehabilitation practice serving the western suburbs of the Chicagoland area. At Ready to Go Veterinary Rehabilitation, we strive to provide the best care possible for our patients. We go back to the roots of rehabilitation in manual therapy, targeted therapeutic exercises, and preventative care. By providing good preventative maintenance, we hope to help spread the word about injury prevention in our athletes and our weekend warriors. Also, we are there for those animals who do have an injury to help them get back on their feet. We look forward to a time when rehabilitation becomes standard of care and are excited about being part of that movement.
For more info, please visit
www.readytogovetrehab.com


Like Lucky Dog Academy on Facebook

---